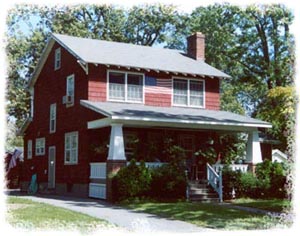 Every small business begins with big ideas.
Half of selling your service is developing the product.
The other half is launching it.
We Can Help!
At Redhouse, we understand your need to concentrate on developing your product. You don't have the time to worry about marketing it. That's where we come in. Redhouse offers multi-tiered business start-up packages that can be created specifically for your needs, expanded when nesessary and tailored to fit your budget.
Need a logo? Business card?
No problem! We can start you off right from the beginning.
Already have a plan? Ideas about your direction?
Great! We can work with you to fine-tune your existing identity no matter what stage you're at in the
development or marketing of your product!
Need a website but not sure where to begin?
Relax! We have a variety of products to fit your needs and budget, from a one-page snapshot site to
expedite your presence on the internet, to as many pages as you need to accurately present your product.
Whether you need help with a few small details or ideas for the entire picture, Redhouse Associates
has the services, experience and ideas to help make your small business become a big reality!